Who is Using Wristease®? ............ Wristease® are now being used by government agencies, call centers, hospitals, chiropracters, pool players, scrapbookers, seamstresses, piano teachers, schools, video & PC gamers, golfers, factory workers, truck drivers, employment agencies, fund raisers, campaign managers, churches, casinos and the list just keeps growing....and growing. People keep finding new uses for them.


As Seen on HGTV




Take a look at what Ebay buyers have to say about Wristease!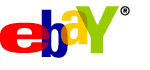 Ebay auction testimonials, click here!
If you are interested in becoming a distributor for Wristease® LLC, please do not hesitate to
contact us
.